Paul Briscoe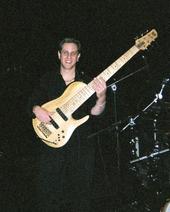 Paul Briscoe , born in Las Vegas Nevada, raised in Brooklyn, New York, began his journey on Bass Guitar at the age of 15. His first attraction to the instrument was the driving sound and fluid style that the bass provided in 70's and 80's dance music. His musical progression was natural and developed quickly, and he soon began performing in clubs playing in various musical situations. During his mid to late 20's, he began studying privately at the Bass Collective in New York City with Greg Jones and John Patitucci, as well as furthering his musical education with Long Island bass player George Panos. Due to his easy going nature, Paul finds himself equally as comfortable in the studio as well as performing live. Learning to separate and respect both of these aspects of playing, made him an "in demand" bass player on many studio sessions as well as live shows. Some notable musicians that Paul feels very fortunate and privileged to have worked with are, Vocalist extraordinaire Gia Piro, Broadway drummer and Studio Session ace Ray Grappone, Rock Fusion guitarist Joe X & the NY Express, Jazz guitarist Jimmy Ponzi, Jazz Fusion guitarist Frank Romeo, Keyboard Virtuoso Frank Antico, and Las Vegas' "First Call" Fender Bass Player ... his Father, Gene Briscoe. Paul currently holds the Bass guitar chair in Comedian Andrew "Dice" Clay's band "The Brooklyn Bad Boys," as well as being the Musical Director and CO-leader along side of Gia Piro in their NYC Corporate/Club band "Spoiled Rotten." He considers himself very fortunate to have grown musically into many styles and attributes this to keeping his mind and ears open to all genres' of music regardless of it's medium or complexity. Being a huge Jazz/Fusion fan, Paul found the perfect outlet for his expression with Meridian Voice. He loves a challenge and feels that this ensemble is his musical meditation, always pushing him to new heights of creativity. His place in Meridian Voice is one he holds close to his heart, creating a style of music he loves with four musicians he looks up to as well as learns from.
Igor Fejzula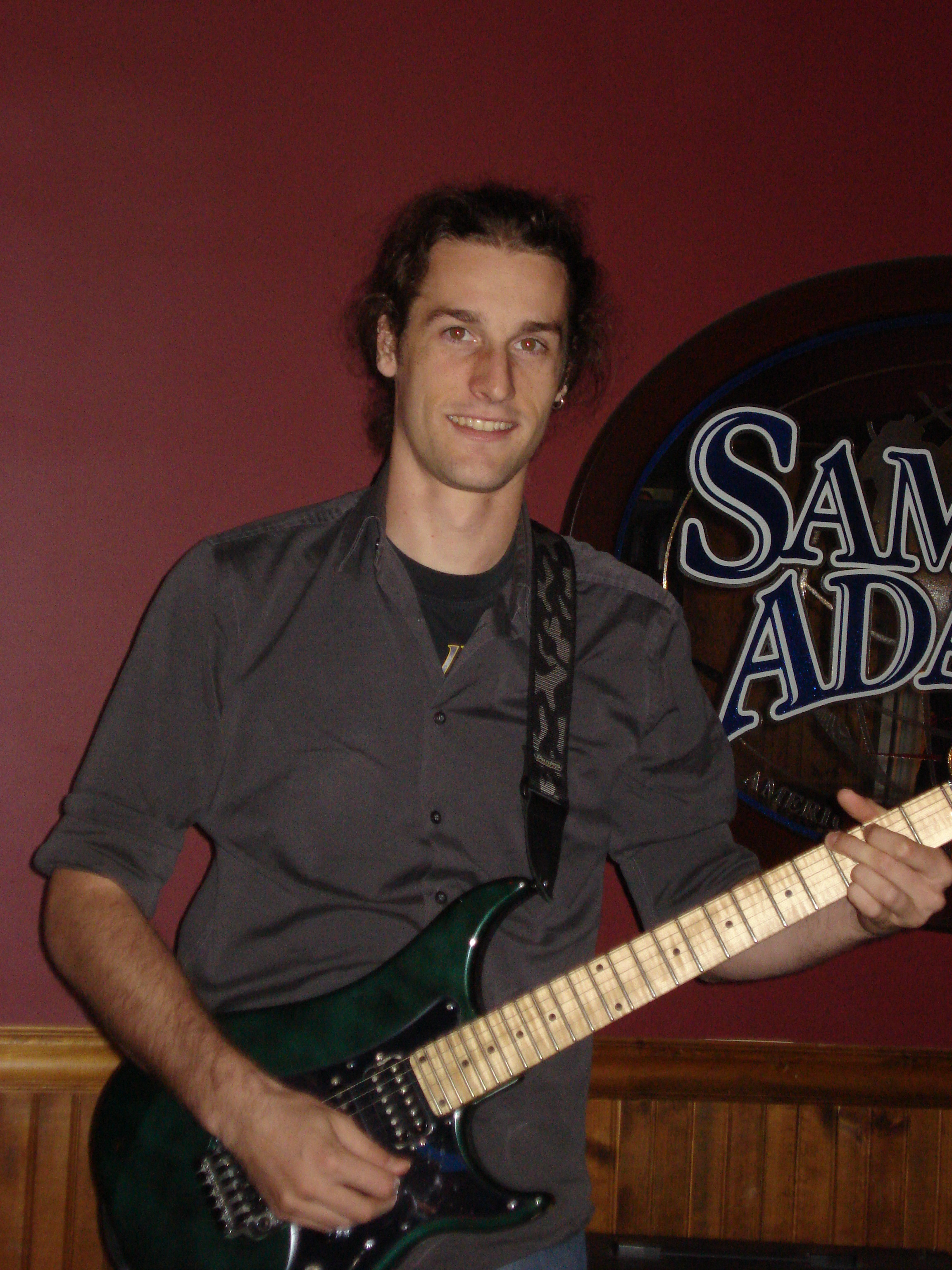 Born in Belgrade (former Yugoslavia) in 1981, Igor moved to Barcelona Spain at the age of 11. He started playing guitar at the age of 14. Igor subsequently played the Barcelona and north mediterranian Spain circuit in various pop, rock, soul/R&B bands. He moved to the US in 2003 to study jazz. While in Springfield Missouri, Igor played with delta bluesman King Klarentz, local country star Candy Coburn, Drury jazz band and the Drury Big Band. He then moved to New York in 2005 and received a degree in jazz performance from The City College of New York in June, 2007. While in New York, Igor has played everything from metal band Twilight Odyssey, soul band Cauldron, reggae with Brown Rice Family, to jazz with Odilia Rivera and Sophia Bastian. In addition to his contribution with MeridianVoice, Igor is currently playing with the funk band Blue Number Nine, and teaches musiic at the Mike Risko Music School.


Adrian McCloskey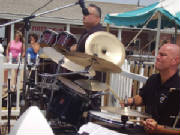 Adrian McCloskey
was born in Ohio in 1965. His first introduction to music was at the age of 4 when his parents enrolled him in the Suzuki Violin Method where he learned the basics of music and music theory. At the age of 11 his family moved to Brooklyn N.Y. and he began playing trumpet in his junior high school jazz band. Soon after, his stepfather, Sonny Payne was introduced into his life. Sonny Payne was a famous jazz drummer who played with the likes of... Count Basie, Harry James and Frank Sinatra to name a few. One summer, Sonny took Adrian on the road as a guest with the Harry James Band. Needless to say, after that trip he was sold on playing drums. He began his love affair with the instrument and has never looked back. He began learning the drums with Sonny and has since studied privately with among others : Joe Morello, Gary Chester, Charlie Persip, Sam Ulano, Lorenzo Boston, James Preiss, Jim Payne and Kim Plainfield. His formal music education includes the Edward R. Murrow High School Jazz program, 5 years of university studies at the Local 802 Musicians Union Education Program at Lehman and Kingsborough colleges, and the Drummers Collective in NYC. He has played professionally since the age of 14 with various artists, going on the road at 16. He has played on national television and has performed around the globe at world famous locations including the Apollo Theater, the NAMM show in Anaheim, California and Madison Square Garden in New York city. He has offered
private drum instruction
for over 20 years. He is currently performing and recording with various artists in the NYC area including "Meridian Voice".
Lloyd Landesman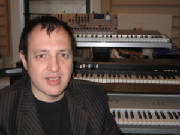 Lloyd played his first pro gig at the age of thirteen. Forty-two years later, he's still going strong. Shortly after graduating High School, Lloyd's band, Haystacks Balboa was signed to Polydor Records. In 1970, their self-titled LP produced by the legendary Shadow Morton ( Vanilla Fudge, New York Dolls) was released. A tour followed opening for acts like Rod Stewart and the Faces, Black Sabbath, Ten Years After, and Jethro Tull. The seventies was a fruitful decade. Lloyd played with many local acts and did several record dates. The decade culminated with a group called "Nightwatch" featuring Rod Price from Foghat. After a short tour, Lloyd moved to Manhattan in 1982 where he began working as a sideman and session player touring and recording with acts like Edgar Winter, Clarence Clemons and the Red Bank Rockers, Ellen Foley, Roger Glover and Ian Gillan (Deep Purple) and many more. In 1984, Lloyd began working as an advertising music composer. In the last twenty-three years he has written, recorded and produced thousands of tracks including work for Nestle, Budweiser, Chevy, Cheerios, Subway, Kay Jewelers and many, many more. In addition, he got to work with artists like Squeeze, Carl Perkins, Lonnie Mack, Joe Ely, Sam Moore (Sam & Dave) and musicians like Steve Khan, Will Lee, Marcus Miller, Steve Gadd, Ron Carter, Anton Fig, Jim Keltner, Paul Shafer, and many many more. Now Lloyd has joined forces with Meridian Voice, coming full circle in his career. This will prove to be the most exciting experience of all.